There are two distinct types of hearing health professionals – audiologists and hearing aid dispensers. While both can help you with your hearing aid purchase, the audiologist and hearing aid dispenser are very different in their knowledge and skills.
Audiologist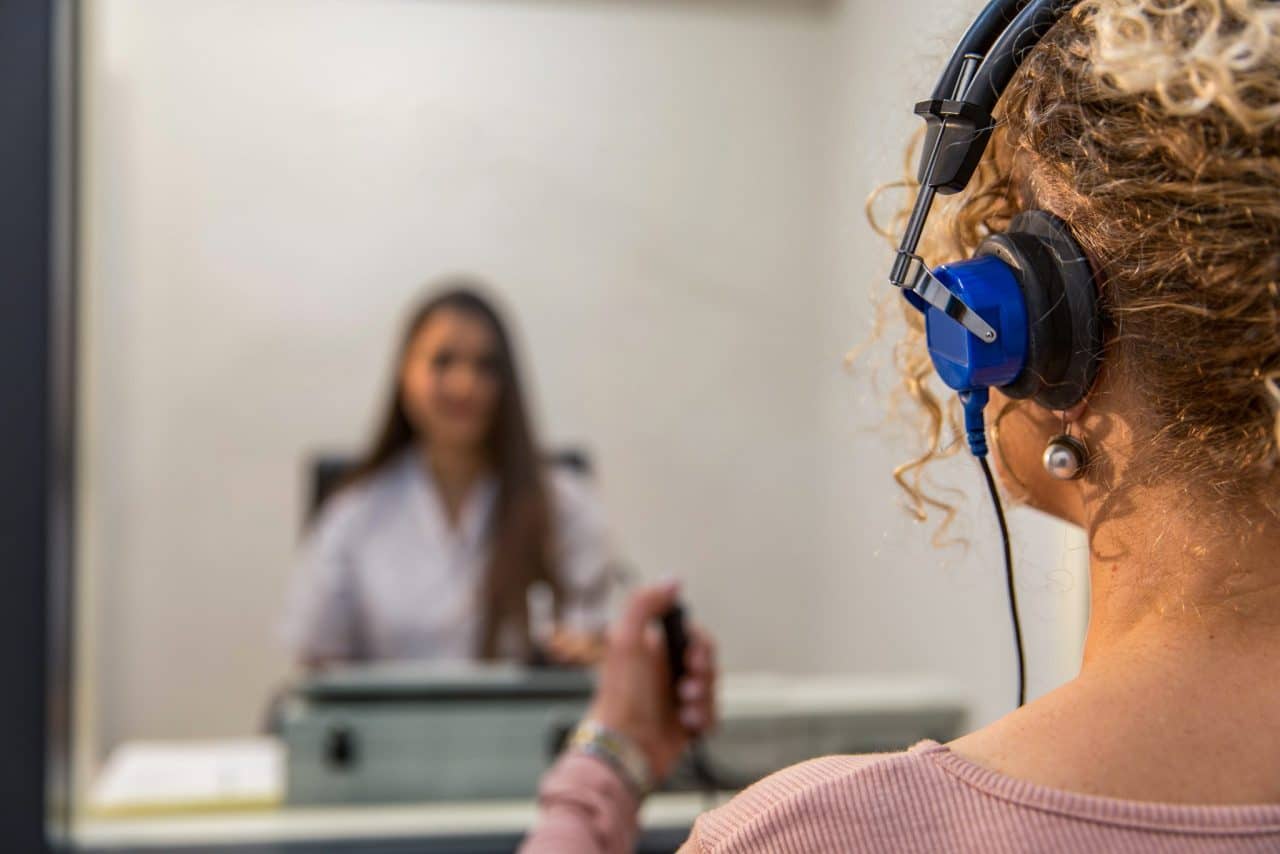 An audiologist is a licensed and certified professional who has earned a Master's Degree (M.S.) or Doctoral Degree (Au.D/Ph.D) in the field of audiology. Typically, this level of advanced education requires six to eight years of study to complete. Many are nationally certified by the American-Language-Hearing Association (ASHA). Most states require licensure for audiologists that demands strict academic qualifications and clinical expertise to obtain and maintain licensure.
Audiologists have a greater knowledge of the medical aspect of hearing, including the anatomy and physiology of the ear. Because of this, audiologists look at their clients as more than someone with a hearing loss. They look at the complete picture and advise accordingly.
Audiologists might be involved with some or all of the following:
Fitting and dispensing hearing aids
Administering hearing and balance tests
Assessing candidacy for and programming implantable hearing devices (e.g., cochlear implants, bone anchored hearing aids, etc.)
Counseling patients and their families on communication strategies
Designing and implementing hearing conservation programs and newborn hearing screenings
Providing aural rehabilitation programs
Performing ear-related surgical monitoring
All in all, audiologists are the most qualified individuals to help you manage your hearing loss or balance disorder, and they provide an unparalleled breadth of care.
Hearing Aid Dispenser
Hearing aid dispensers are required to have only completed high school or, in some states, possess an Associates degree. In addition, they must pass a written and practical exam to become licensed associates by the state in which they practice. They may also take a national exam and become Board Certified Hearing Instrument Specialists through the National Hearing Instrument Society. They are trained solely in the interpretation of hearing assessment instrumentation, hearing device electronics and specifications, and programming hearing aids.
Call Barrington Hearing Center at (847) 382-5700 for more information or to schedule an appointment.